Why does membership matter?
People like to be part of a group, to share experiences and get to know others in similar situations, perhaps even make new friends. In a professional context, how important is membership of a professional group? Should we seek out the organisations and associations that represent people like us?
As the Gestalt school of psychology would have it: "The whole is greater than the sum of its parts."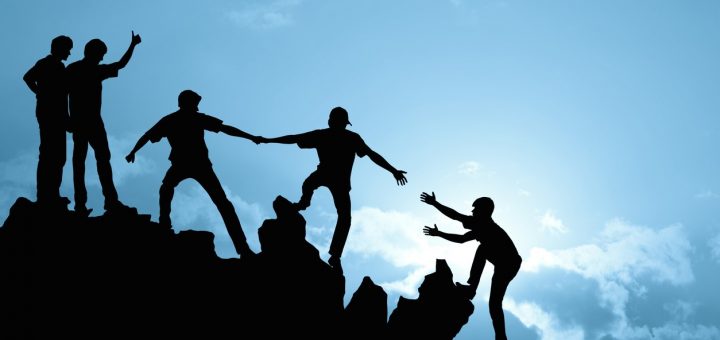 Shared Knowledge
OK, there's a limit to what can be shared in industry forums and this will vary depending on how closely competitive the sector is. However, even in a very closely fought landscape like the grocery trade, I have seen very healthy groups formed to share knowledge and to benefit the sector as a whole. A close eye needs to be kept on avoiding cartel-type situations of course, and that's where the neutral space of membership organisation comes into its own. For areas such as staff training, sustainability targets and supply chain, collaborating can be the key to success. The individuals and companies can all benefit from being part of a greater group.
Training
If you have a specialist skill within your organisation then you may struggle to find the training and support to help you advance your learning. This is where membership of a specialist association for your skill set can be invaluable. They can often provide resources and training to help with the day to day, as well as accreditation and development opportunities that will help with your career development. I am a member of the Chartered Institute of Marketing, for example, and have found their resources invaluable, particularly as I've moved between industry sectors.
Networking
It's an increasingly online world, especially in the workplace, but nothing beats getting out from behind the keyboard for a face to face conversation. Often the very word 'networking' conjures up a daunting scenario, but it's usually a warm and friendly environment. Networking events take many forms but are often a fairly informal gathering of fellow professionals, most of whom want the same thing as you – to meet some nice people and share ideas for an hour or two. You never know what you might gain, from an interesting conversation to learning something completely new. These are the places that you'll start to get plugged into the grapevine, so it's worth trying out a few to see what works for you.
Tools
From briefing notes on the latest industry issues, to practical tools to help you do your job, membership bodies are a rich source of resources. They employ a raft of experts to help them represent and protect the interests of their members, and their reputation depends on the quality of the work they produce. So make the most of what's on offer – after all, it's what your membership fees are funding.
Profile
As you build your career, getting involved in your membership body can be a fantastic way of raising your profile and underlining your professional credibility. Most organisations are hungry for volunteers, and in exchange for your time you can see a tangible reward (although not normally a fee). Find out what's needed – it could be taking part in a working group, mentoring or writing articles or blogs – and offer to help out.