Starting Out
The module is now open on my Open University Psychology postgraduate course and everything feels unfamiliar and rather daunting. It's many years since my undergraduate degree and I have fond memories of Lancaster University and my first degree in sociology and theatre – mostly of bars and rehearsal rooms though. In principle, I'm a big advocate of stepping out of the old comfort zone and embracing new challenges. In reality, that's quite a tough thing to do. But I've been circling around the idea of studying again for a long time, and if not now then when? So, the time has come to embrace the laptop and get started.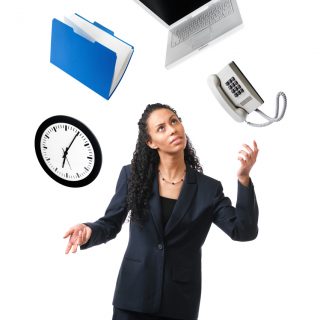 When everything is new, it's hard to identify what all the challenges will be but for me, I know that the first will be time management. With a new job (3 months in) and a house move coming up, it's going to be tricky to carve out enough time. The OU recommend 20 hours a week … yes, that's twenty full hours, 1,200 minutes. When I enrolled I did a quick calculation using my commuter time (thank you London Underground), lunch hours, two evenings a week (A's swimming and social nights) and Saturday afternoons. Well, that was a good theory but I have a sneaky suspicion that the reality won't be quite that simple.
There's a wealth of resources on the OU site: study guides, library access, and student forums, as well as a huge amount of course material. Luckily there's also a tutor assigned to each student so later on, I'll be able to talk to someone. Distance learning offers so many benefits, most of all the flexibility to fit study around other commitments, but the biggest downside has to be the lack of human contact. Luckily I'm fairly tech savvy, but if you're not then the willingness to learn new online skills has to be the first step to get on track to tackle a distance course.
Week One is all about crowd psychology – fascinating stuff, and I learn a lot. The academic language of the reports I'm reading is a bit of a barrier at first, and it'll take a while to get to grips with the style. Everything I touch seems to take at least twice as long as it should. Luckily the experience of starting my new job is fresh in my mind and I recognise this feeling and know that it will get easier. At least, I hope it will.
Resources
If you're starting out on a distance learning course, here are a few things that have helped me, and you might find useful:
Digital notepad
It's worth browsing around to find what works for you. You're looking for a place where you can bring all your notes together including documents and web links. There are some good options reviewed by Tech Radar, and I settled on OneNote because I'm a PC user and have Office 365 at work and home so it works for me.
Time Management
This is worth a whole article in itself, and one I might return to at a later date. For now, my top 5 tips are:
Identify your study time slots and make sure everyone knows you're not available.
Turn off your phone, social media, email, and any other distractions.
Set objectives for the time you have and check whether you've reached them. You can use this knowledge to plan future study.
Don't panic! If you feel anxious, allow yourself a few moments to take a few deep breaths and calm your mind.
Be flexible. If life gets in the way and you just can't study as planned, don't beat yourself up. A cup of tea and a hastily scribbled Plan B work for me.